Transfer your prescriptions or book an appointment! Your health is in good hands
Prescription Transfer
Are you moving or need to change pharmacies? Transfering your prescriptions to this pharmacy is easy!
COVID-19 Vaccine
The COVID-19 vaccination is offered by this pharmacy.
Pharmacists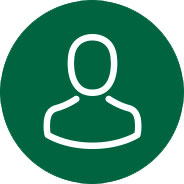 Tracey Tran
Pharmacist / Manager
General services
UPS Access Site
Certified Diabetes Educator
Free Prescription Delivery
Home Health Care
Disease Information and Counselling
Commissioner for Oaths
Weight Loss Program
Travel Clinic
Licensee
Tracey Tran Practice Permit #13616 Pharmacy License No. 3794 Pharmacy - Community (2024/25) T: 403-455-3565 F: 403-455-3567 Proprietor: Anamaria Muresan | Sterling Chemists Inc. #228 - 500 Royal Oak Drive NW Calgary, AB T3G 5J7
On request, the licensee will provide the name and practice permit number of any regulated member who provides a pharmacy service to the patient or who engages in the practice of pharmacy with respect to the patient.
Click here to view the Alberta College of Pharmacy Patient Concerns poster.
View License
Email Address
royaloakpharm@gmail.com
The pharmacy services presented in this section are offered by pharmacist owners who are affiliated with Guardian, I.D.A. and Remedy'sRx. The pharmacists are solely responsible for the professional activities carried out during the practice of pharmacy.