The Perfect Gift
for all Occasions!
Guardian and I.D.A. Gift Card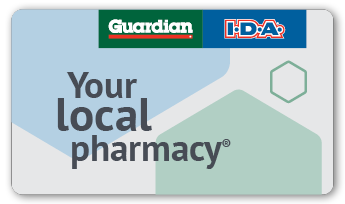 Gift Card Mall
We offer a wide selection of gift cards from all your favourite brands for the foodie, music buff, outdoorsman, fashionista, and coffee lover in your life. Whether you are celebrating a birthday or holiday, comforting a friend, showing appreciation to a colleague, or just to trying to make someone happy, a gift card sends the perfect message every time! Visit our in-store Gift Card Mall today to find the perfect gift for every occasion*.
*Available at participating locations only. Check your local pharmacy for availability.
Pharmacy Gift Card
Guardian & I.D.A. gift cards are available at select participating locations. Remedy'sRx gift cards are not available at this time. Some pharmacies may offer gift vouchers or certificates. Visit your local pharmacy to inquire about availability.
Frequently Asked Questions