Your local pharmacist is there to support you.
Your family's health comes first.
We can help with product recommendations, prescription synchronization, and immunizations.
Ready to take control of your diabetes?
We can help with blood sugar monitoring, medication management, and nutrition counselling.
Ready to improve your heart health?
We can help with blood pressure monitoring, cholesterol monitoring, and tips for quitting smoking.
Ready to better manage your medications?
We can help you stay on top of your medications with online fills and refills, customized packaging, and therapy adjustments.
Prescription transfer
Looking for personalized care? Fill out our outline form to request a transfer to one of our pharmacies.
Online refills
Use the Refills button on our website or download our diem® health mobile app to fill and refill prescriptions.
You can also use delivery or curbside pick-up services where available.
Download the app
See how we're helping our communities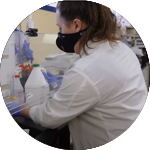 Island I.D.A. Pharmacy in British Columbia made a huge impact in their community by making and distributing thousands of bottles of hand sanitizer to anyone that needed it at no cost.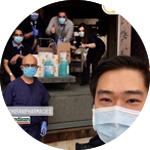 In an effort to help prevent the spread of COVID-19, Village Square Guardian Pharmacy in Ontario delivered much needed supplies to their local hospital.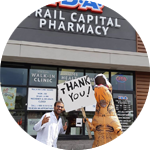 Trail Capital I.D.A. Pharmacy in Ontario shined positivity in their town by fundraising for their local food bank and the Salvation Army to help local women in crisis.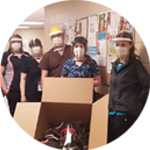 With the support of their community, Main Street Pharmacy in Ontario was able to provide 40 face shields to their local health network.